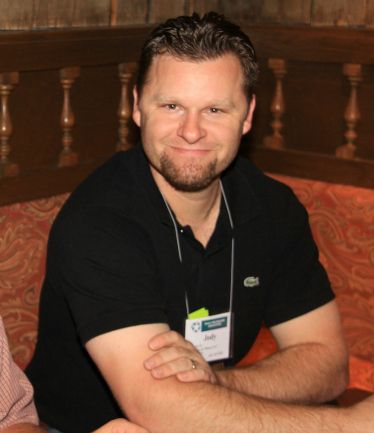 Jody Jarvis
Owner of Jarvis Tire in Navasota, Texas &
2016 President of the Texas Tire & Automotive Association.
Meet our featured member for this edition of the TTAA Member Profile. We here at TTAA are lucky to have such a supportive member and active President. Jody was gracious enough to answer a few questions for us so that we can all know a little bit more about him and his business.

How many years have you been in the tire business and tell us about the number of locations of your tire business?
I have been in the tire business since 2009. Jarvis Tire and Wheel, located in Navasota, Texas, is the only location.

What was your business prior to entering the tire business and what motivated you to get into the industry?
I worked at a John Deere Tractor dealership for 9 years prior to the tire business. I was the sales coordinator and I managed 4 stores worth of salesman. I got in the tire business because I saw an opportunity to fill a void in the market.

What are the three biggest challenges you see for the tire industry in the next three years?
It seems to me that there are too many fitments; online options seem to be flooding the market and the cheap/ illegal operations are always posing a problem.

What advice would you have for the 'Newcomer' to the industry?
I think they should try to pair up with an investor and create relationships with direct manufactures to really benefit their new business.

How long have you been a member of TTAA and what do you consider the best benefit of your membership?
I have been a member for 5 years and counting. The most valuable thing about my membership is the borrowing of ideas and the general networking with others in the organization. Our yearly convention is a great time to meet up and learn new ideas from others in TTAA.

What is your biggest achievement to date?
I'm proud to say that my biggest achievement is landing a $ 622,000.00 DEAL!

What person has had the most influence on your business life?
I owe that honor to Tim Prater. He is a ferocious business man and has taught me everything that I know.

What is something most people may not know about you?
I come from a very large family! I am the third oldest of nine children.