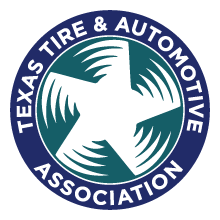 TTDA Expands to Meet Industry Demands
The Texas Tire Dealers Association is excited to announce the Board of Directors and membership have approved a name change becoming the TEXAS TIRE & AUTOMOTIVE ASSOCIATION.
For the past several years, TTDA leadership has recognized the rapidly changing operation of the independent tire and repair business. Member surveys indicated that a large portion of the membership are increasing their auto repair services as part of the business diversification plan. The first step in meeting the changing educational and business needs of the membership was in 2014 the creation of the Texas Tire & Automotive EXPO. Now as a continuation of this effort to be relevant to member and industry needs – the name change to Texas Tire & Automotive Association will provide a broader umbrella to more representative of the evolving industry.
Models for this business diversification have been successful in other areas of the country including Virginia and North Carolina.
According to TTAA President Jody Jarvis, "the new TTAA Board and management are now charged with the development of new programs and resources that will keep our members on the leading edge of the industry and the car care marketplace".